Product test
Check out the effect after only 5 weeks of application!
Photos showing the effects of the application of Hoof's Help were sent to us by HorseLinePRO Ambassador, Beata Brzeziak-Beńkowska. Thanks to the veterinary care, blacksmith and supplementation, the hooves return to good condition in a very short time!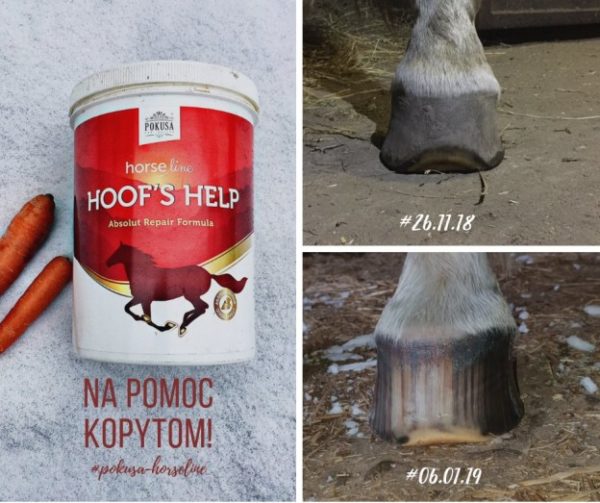 "The effect is just as satisfactory after only 5 weeks, which can be seen in the next photo." Thanks to this growth, the horse stands steadily and the disturbed biomechanics of movement are also brought back in. The hoof is compact, does not break or crumble.